The Neural and Social Bases of Creative Movement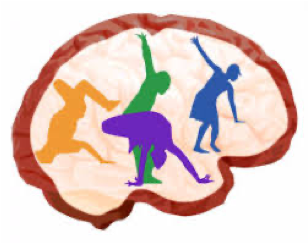 BACKGROUND
This summary describes an international interdisciplinary workshop focused on the theme of Creative Movements and the Brain. The workshop recruits for the first time an exceptionally wide range of scientists, engineers, and clinicians to exchange ideas with, and to integrate knowledge and experience among creative movement professionals and other performing artists. Its primary goals are to encourage all participants to reach beyond the confines of their expertise to explore the science of learning to move, how the creative process is manifested in the brain, and how it can be harnessed to enhance health and the quality of life.
Why Creative Movement and Neuroscience?  
In all human cultures, creative movement, and especially dance, serves as a conduit to express thoughts and feelings, both inwardly within the individual, and outwardly to communicate to the wider society.
For the neuroscientist, creative movement offers an exquisite scientific paradigm to investigate the neuroplasticity associated with learning complex sensorimotor interactions, and how they enhance the emotional states, cognitive abilities, physical health, and motor faculties in everyday experience, including those of individuals with chronic movement disorders.
Principal Investigator (PI) and Co-Organizers
Shihab Shamma, Ph.D – University of Maryland College Park: Professor, Electrical and Computer Engineering, The Institute for Systems Research, Brain and Behavior Institute
Jose Contreras-Vidal, Ph.D – University of Houston:  Cullen Distinguished Professor, Electrical and Computer Engineering, and the NSF IUCRC BRAIN Center
Vered Aviv Ph.D – Neuroscience Dean of the Faculty of Dance, Jerusalem Academy of Music and Dance
Jonathan Fritz, Ph.D – Center for Neural Science at NYU